This document aims to describe to Teams admins all the steps required to add e-Share Teams app to a Teams team.
To begin with, an administrator with the appropriate role assignments (Teams Administrator or Global Administrator) needs to access Microsoft Teams Admin Center (https://admin.teams.microsoft.com/). From there, locate and click on "Teams apps" to expose all available settings, and then click on "Manage apps" as illustrated below: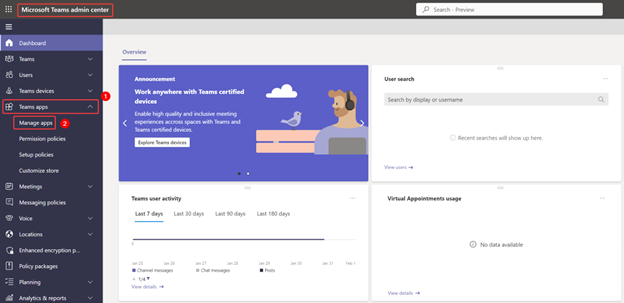 Once selected, the "Manage apps" page will open. Find the Search Bar on the right side of the page and search for the app "e-Share Trusted Sharing". Once the app is found, click on the name to open the details.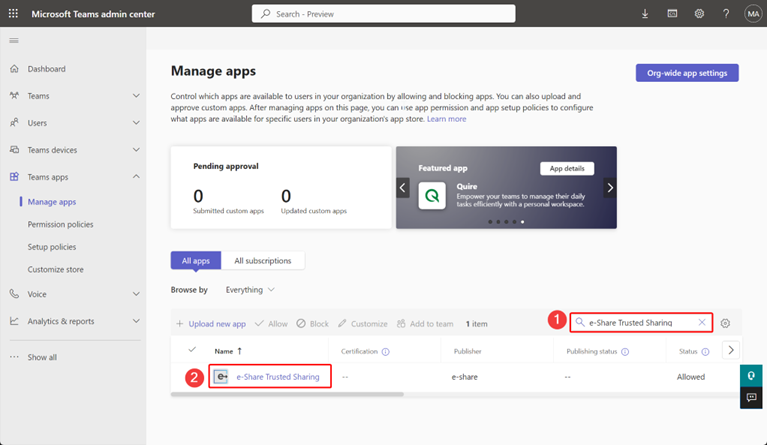 Once the application's management page opens, review the application details to confirm it is the correct application "e-Share Trusted Sharing" the status is set to "Enabled".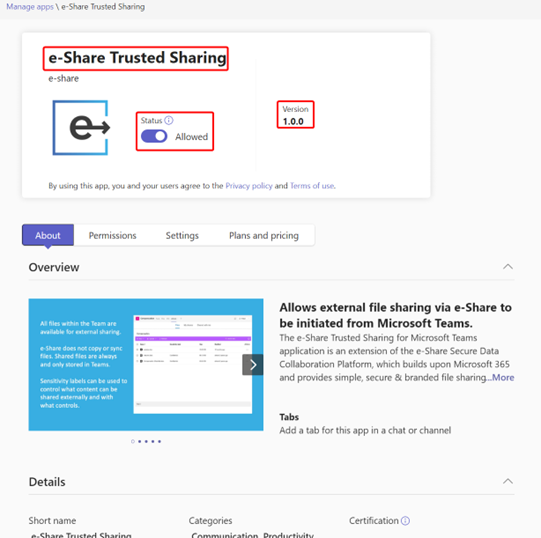 Next, as the Teams administrator, select the "Permissions" tab and click the "Review permissions" button to approve the needed permissions for the application. Once reviewed, select "Accept" to approve the permissions.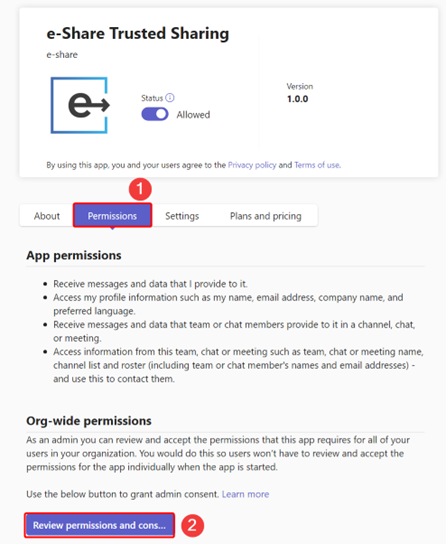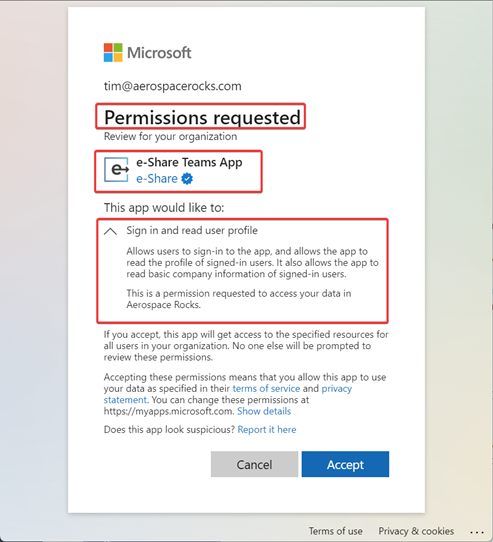 Once the permissions have been accepted, the application is approved and will be made available to all users within the organization. Any owner of a Teams team will be able to add the eShare Trusted Sharing App as a tab in a channel, below is the procedure owner's should follow to add the app.
Adding the Teams app to a Microsoft Team
As an owner of a Teams team, open the Teams desktop client or the Teams web application and visit the Teams channel you would like the app added to. Once in the channel, select the + at the top of the page.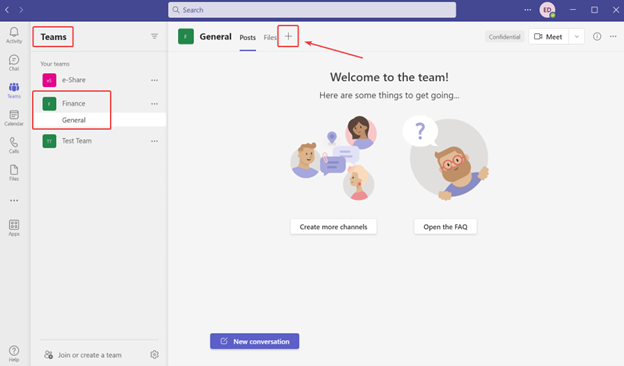 The "Add a tab" window will open, start to type eShare into the search bar so the app displays in the front, then select the app. Once selected, the user can choose to "Post to the channel about this tab" to notify team members the app is now available, then select "Save" to add the tab.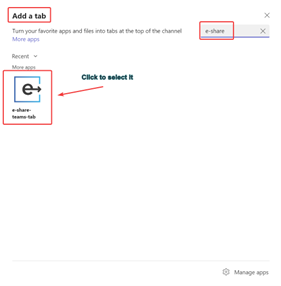 Finally, click on the "Save" button to save confirm the installation of the new tab. Users are also given the option to post this activity to the channel members: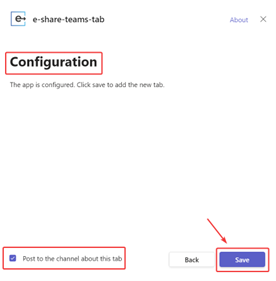 The eShare tab will now become available for the channel. If you click on the tab you will see the 'File' directory for the team as well the Trusted Shares ('My Shares' and 'Shared With Me') for the team. Note that the Trusted Shares are limited to those associated with Trusted Shares created from team files, including Trusted Shares created using the eShare SharePoint application and using the eShare Cloud Web Portal.