This document aims to describe to Teams admins all the steps required to add e-Share Teams app to a Teams team.
To begin with, an administrator with the appropriate role assignments (Teams Administrator or Global Administrator) needs to access Microsoft Teams Admin Center (https://admin.teams.microsoft.com/). From there, locate and click on "Teams apps" to expose all available settings, and then click on "Manage apps" as illustrated below: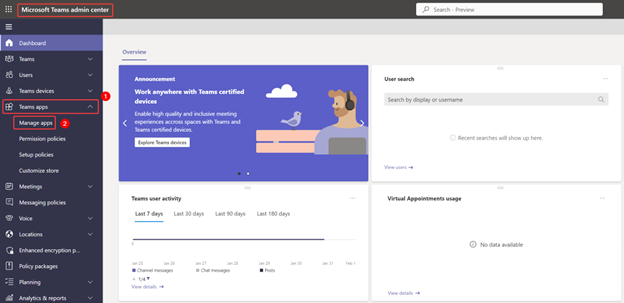 This will open the "Manage apps" pane. Locate and click on "+ Upload new app" button, and when prompted upload the .zip file provided to your organization by e-Share:


Upon successful completion of the upload, you will get confirmation, and through this confirmation window you can access the application page by clicking on the application's link: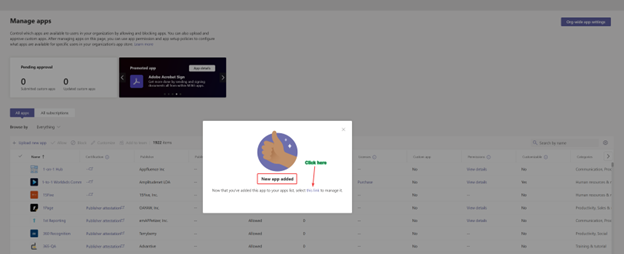 This will open the application's management page, from which you can review the application details, it's status, version etc.:

Clicking on the "Permissions" tab, an administrator can review and accept the permissions required by this application for all users in the organization. Administrators can approve the permissions needed, by clicking on the "Review permissions" button.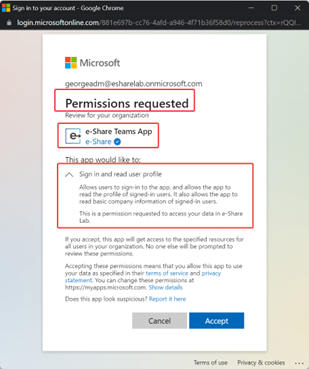 The above procedure will make the application available to your organization's users and they will be able to add the application's tab to their Teams channels.
To do so, a user needs to open the desktop Teams client, visit the Teams channel that he / she desires to add the application, and then click on the "+" icon: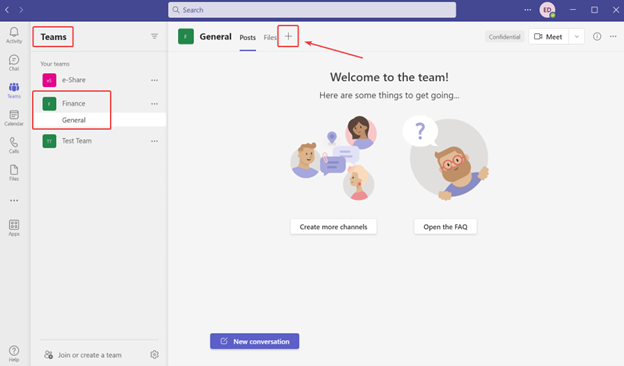 The "Add a tab" window will open, type e-share into the search filed to bring the e-Share Teams app on the front, and select it: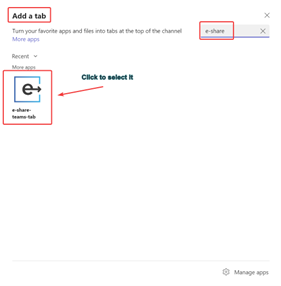 On the following screen, click the "Add" button to add it to a Teams Channel tab: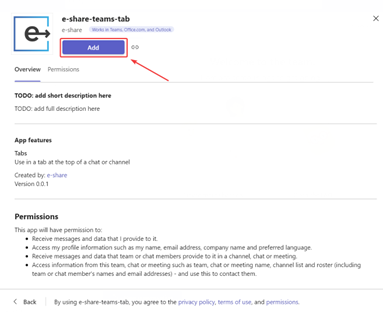 Finally, click on the "Save" button to save confirm the installation of the new tab. Users are also given the option to post this activity to the channel members: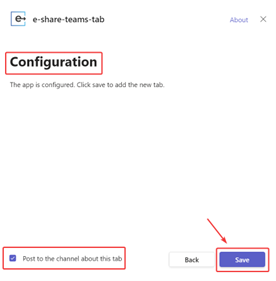 The tab will now become available from the Channel's pane: