This guide provides the steps necessary to add the e-Share SharePoint application to SharePoint sites in your O365 tenant.
You can download e-Share's SharePoint application from this location.
Prerequisite: The Organization must have the GRAPH API enabled in order for the application to function correctly. To verify that GRAPH is enabled, organization administrators can navigate to "Manage Organization" page of Cloud Web Portal, in the "Corporate Cloud Providers" section and navigate to the middle of the page as shown in the screenshot below,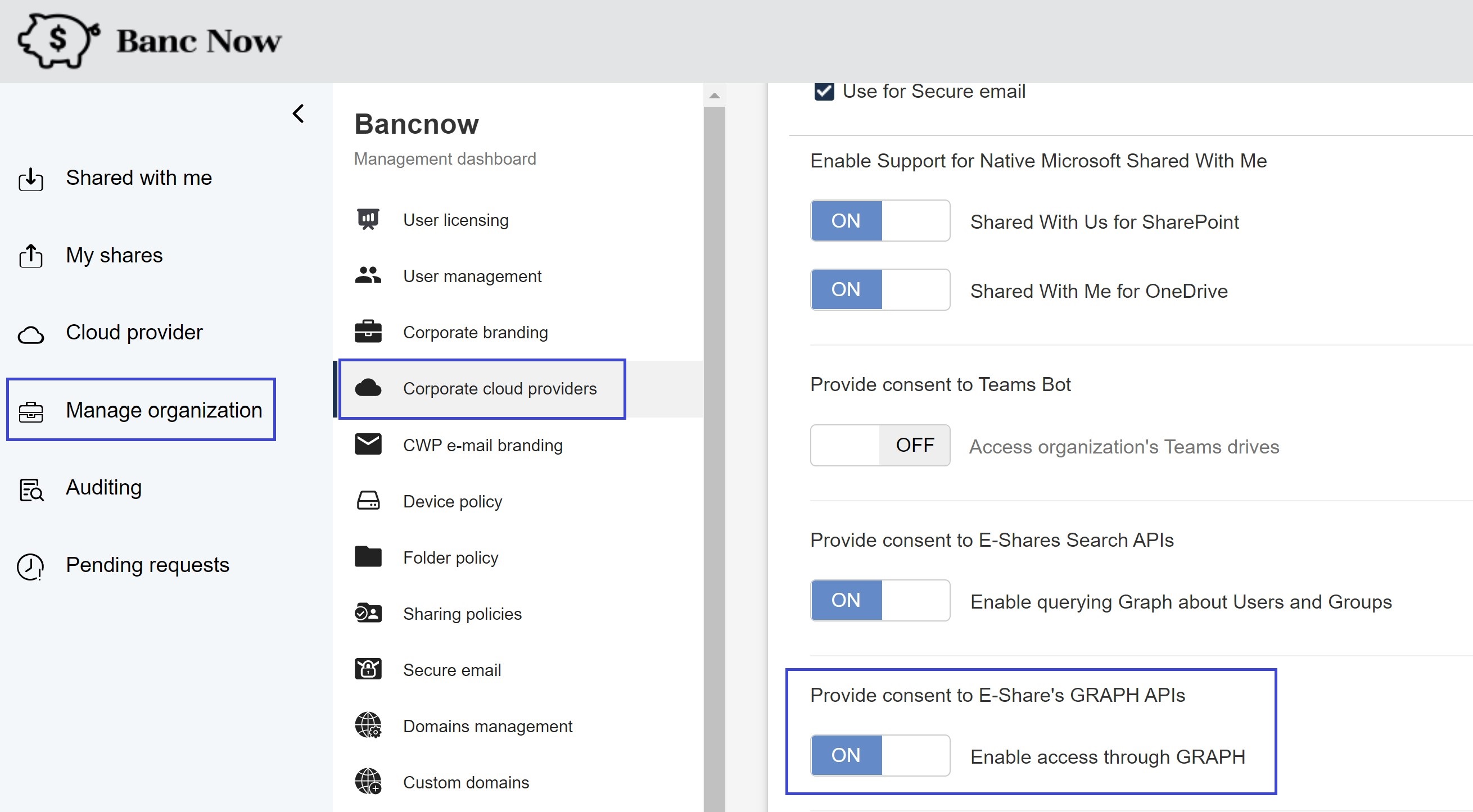 If GRAPH API is not enabled for your Organization, please contact e-Share Support - please refrain from enabling GRAPH API on your own.
To add the SharePoint application, a SharePoint administrator needs to navigate to SharePoint admin center, and browse to "More Features" pane. Locate the "Apps" section and select "Open" as illustrated below,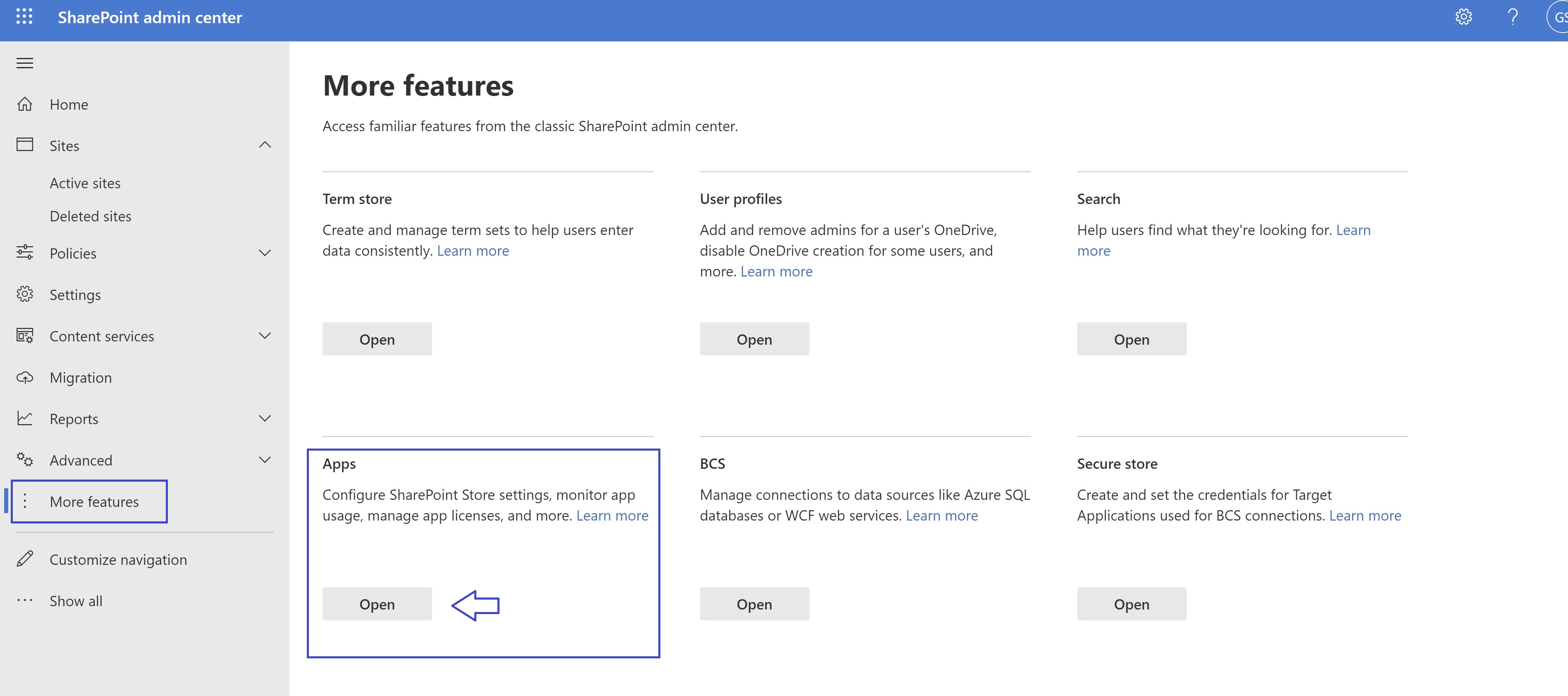 This will launch the "Manage Apps" page. Select "Upload" and select the application file provided by e-Share.
In the new dialogue window, you will be asked to define if the application will be deployed as is, making it available to SharePoint site owners to be added on their discretion by visiting the "My Apps" page, or alternatively deploy it Organization wide, as shown in the picture below,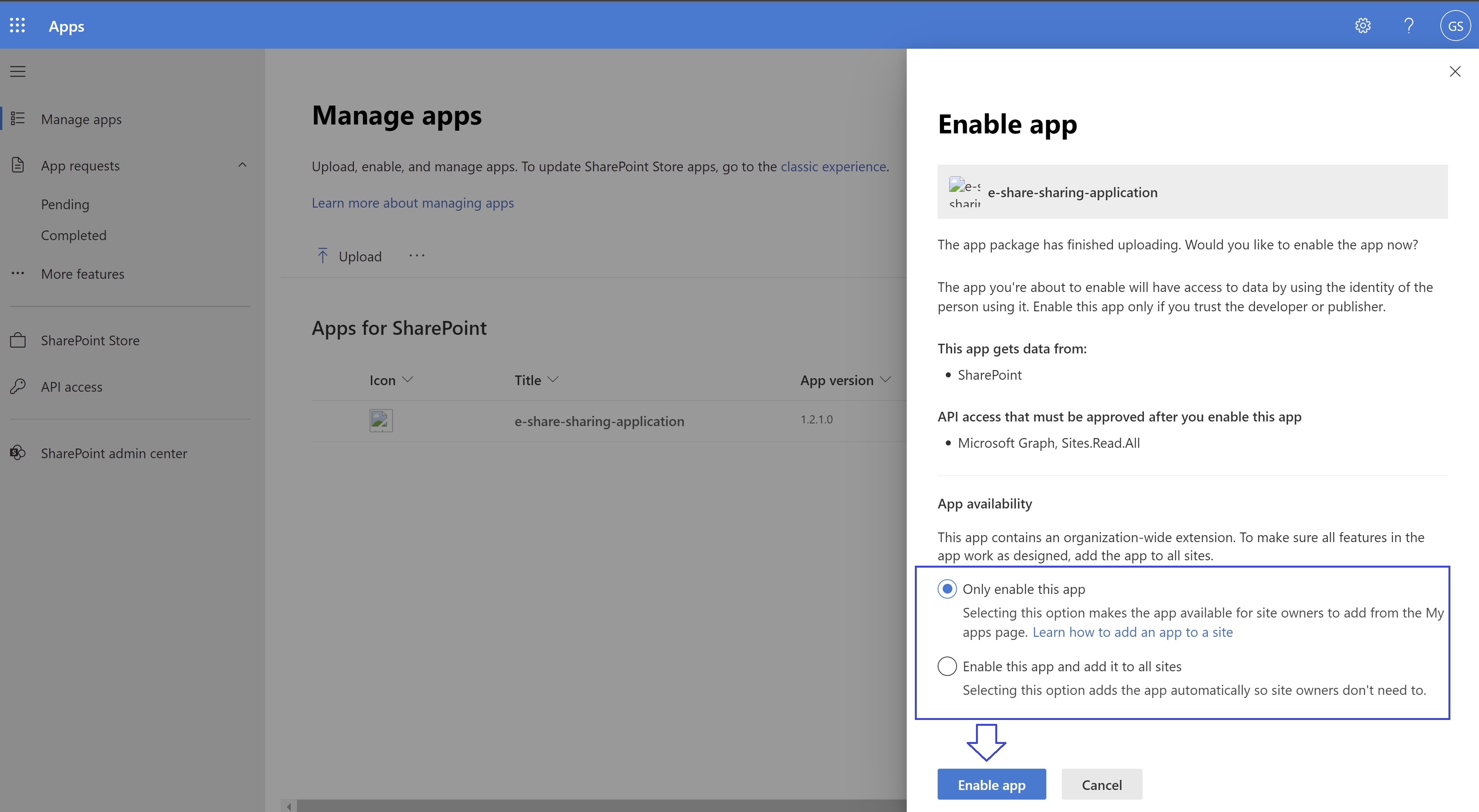 You will then be asked to navigate to the API Access page to provide consent for the necessary permissions,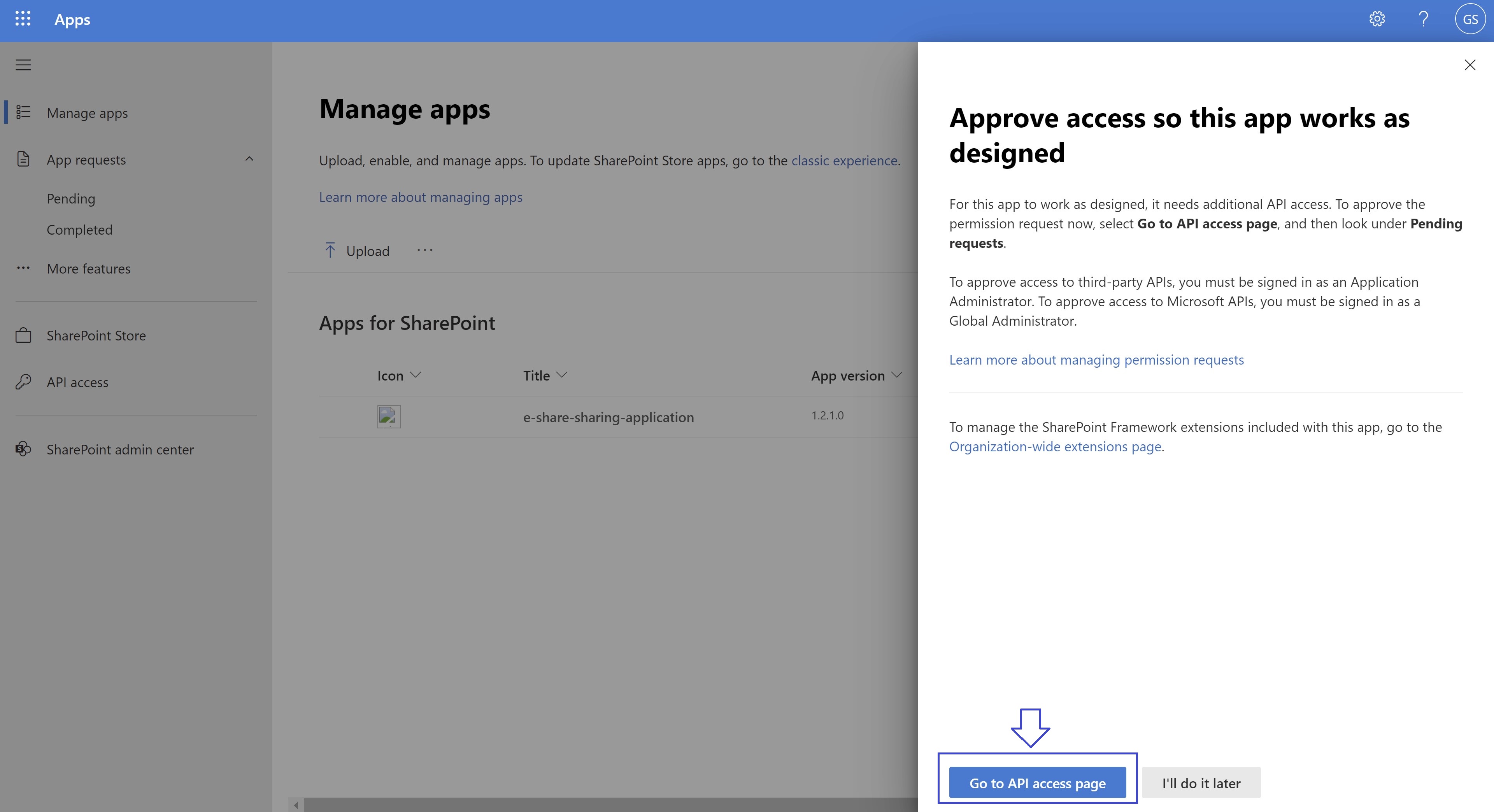 In the "API access" page, select "approve" as shown in the picture below,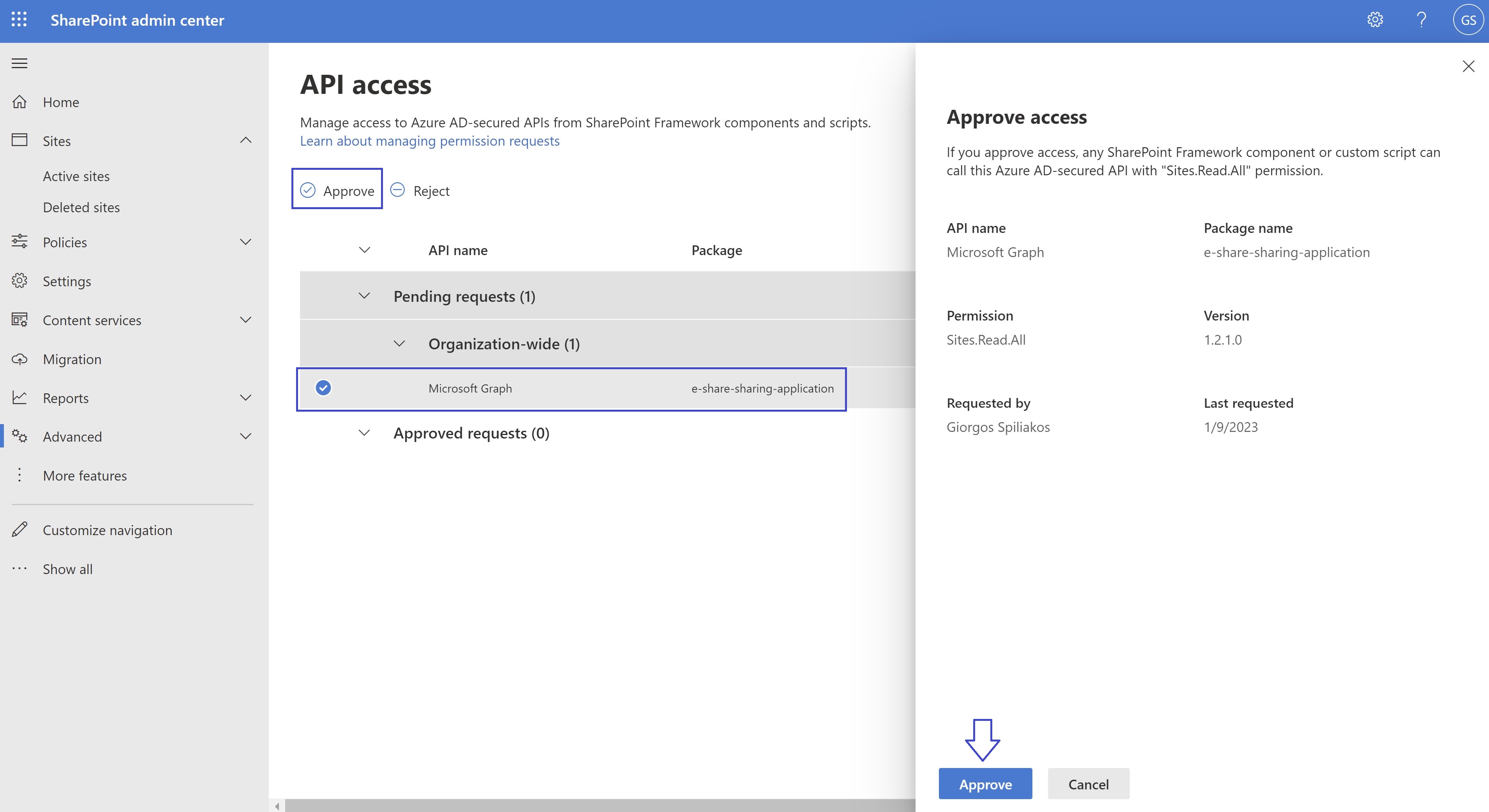 You have successfully deployed the e-Share SharePoint application to your tenant, in order to verify that the application has been successfully deployed, you can navigate back to the "Apps" section to check on its status,

Note: Please allow some time for the application to be made available in the tenant, as a general rule, deployments range from a few minutes to a few hours.